Gas Testing - Commercial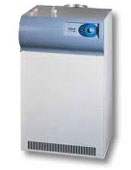 Essex Energy Services employ only Gas Safe registered engineers that are qualified to undertake commercial gas boiler installation, servicing or repair work. Covering Essex area we pride ourselves in being able to offer a rapid response to our customers problems.
All commercial landlords who rent part or all of a property need to have all gas appliances and pipework checked and maintained annually. However, who has responsibility for arranging this, the landlord or the tenants, should be specified in the lease agreement.
The Gas Safety (Installation and Use) Regulations 1998 states:
Part F 35
It shall be the duty of every employer or self-employed person to ensure that any gas appliance, installation pipework or flue installed at any place of work under his control is maintained in a safe condition so as to prevent risk of injury to any person.
Part F 36(3)(a)
Ensure that each appliance and flue to which that duty extends is checked for safety within 12 months of being installed and at intervals of not more than 12 months since it was last checked for safety.
Part F 35(3)(c)
Ensure that a record in respect of the appliance or flue so checked is made and retained.
Click here in order to contact us for a no obligation quotation for our Gas Safety Testing, Servicing or Installation services.